Students Identified as Aboriginal or Torres Strait Islander
Ainslie School is strongly committed to improving Indigenous Australian educational outcomes. This commitment includes working in partnership with members of our Indigenous community to develop shared understandings. Children who identify as being Aboriginal or Torres Strait Islander at Ainslie School are provided with opportunities to meet weekly as part of 'The Brolgas' group.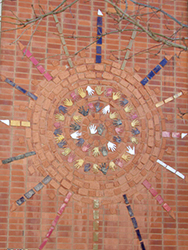 We would like to acknowledge the Ngunnawal people, the traditional custodians of this land and pay our respects to the elders both past, present and future for they hold the memories, the traditions, the culture and hopes of Indigenous Australia
Ainslie School's vision for Reconciliation is for all students to understand and celebrate Indigenous history and culture. We will do this through:
Promoting and supporting Indigenous students and their families to participate fully in school life
Ensuring access to the highest quality learning programs for Indigenous students
Developing strong and respectful relationships between Indigenous and non-Indigenous staff, students, parents and carers
Actively participating in Indigenous community events
Demonstrating commitment to diversity recognising the unique place of Aboriginal and Torres Strait Islander culture and heritage within Australia.
To develop a personalised learning plan with families, Ainslie School teachers meet with families and children twice a year. This process is called My Tracks.